A clinical pharmacist turned freelance medical writer
If you're in the healthcare business, you know that your main priority is to provide the highest quality deliverable to patients and medicinal companies alike. However, in today's competitive markets, will the complexity of your deliverables be enough to ensure a successful business?
Simply put, no. Patients, companies within the biopharmaceutical sector, and those looking out for advice on enhancing their employees' healthcare will search for a provider in the same way as they'd make a restaurant reservation – through a Google search. And this is why your online presence becomes a necessity in ensuring sucess of your business.
So why choose me as your freelance medical copywriter? Yes, I can write a brochure or white paper for you, or even guarantee you increased patient flow using my wonderful wording wizardry, but then again, which medical writer doesn't? I, on the other hand, am different. I am the flake to your 99 – I add the substinence, the crunch, and the crave that promises your extra pennies spent go a long way.
My background in pharmacy doesn't only provide you with a  medical-professional-proofed piece of work, but also adds solidarity and reassurance to your copy. I'm able to combine the beauty of the English language with my profound knowledge of medicines and where they come from, like the words I use to convince my patients to be compliant with their medication, to motivate your reader to go for your specialty services.
The worst-case scenario? Your readers leave your website feeling a little bit more informed than they did five minutes before.
So, what do you say? Feel like hiring a freelance medical copywriter? Drop me an email so we can discuss your options.
"Hassan has been consistently knowledgeable, responsive, and enthusiastic. Working with him has been a joy, and his amiable personality goes a long way in distilling complex medical questions into easily-palatable content." – Judson Alpin | Yoxly
About Me
I am an intelligent, success-driven medical content writer that uses words to convert complex medical information into accurate, patient-friendly language.

With a background in pharmacy, you can rest assured knowing that I will exhibit your expertise using accurate medical terminology, reputable sources, and offer you a unique perspective.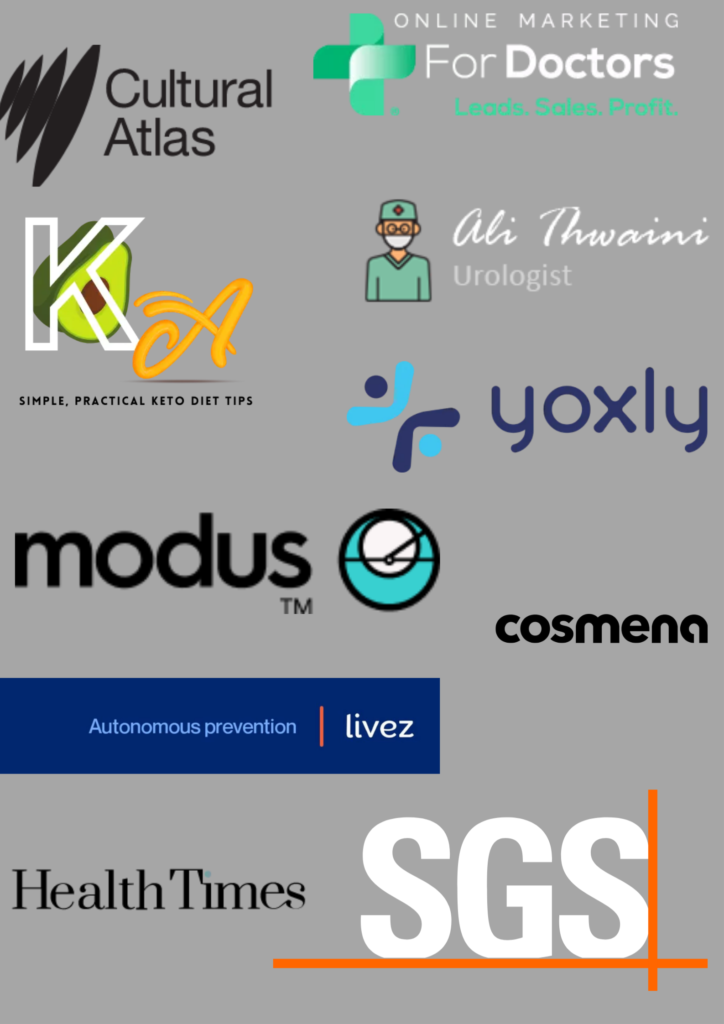 Who I've Worked With
I've worked with small independent healthcare brands, private practices, and CROs. Take a look at the services I have to offer and throw me a message if I can help.


Let's Work Together And Grow Your Practice
Creative, Compelling, And Compassionate Medical Copywriting.